The Hem Over Heels "All-Star Team"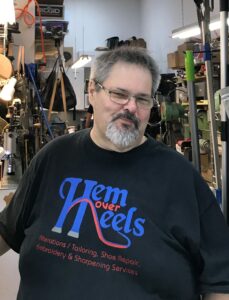 Josh, ultimately, takes the responsibility for everything that goes on at Hem Over Heels. Fortunately he is, himself, very picky when it comes to the workers he hires to be part of his team. He will not accept people looking to take shortcuts and produce poor quality work.
Josh built his business around honesty. He would like for that to be the first quality his customers notice about the people working at Hem Over Heels. This is visible in the way he serves his customers. It is not rare that he examines shoes brought in for repairs but points out other stuff that will make someone reconsider their decision to repair some shoes. He knows what it is to be on the other side of that counter. So, there is no way he would allow for anybody to take advantage of a potential customer in order to make a quick buck.
As the head of any enterprise, Josh should be able to handle just about any task that needs to be done in his establishment. He is able to help you with everything pertaining to the shoe repair, the embroidery work and the sharpening department. Josh can do some simple alteration fittings (but when it is a bit more complicated, he prefers leaving it in the hands of the experts). Simply put, he can do a little bit of everything except tailoring itself.
One message he likes for everybody to hear:
If ever you are unhappy with any of the work we've done for you, please come back and let us know about it and let us have a chance to fix the problem. Please don't disappear and leave us to wonder why we never saw you again. This is the best way for us to keep track of the mistakes and prevent them from happening again. We learn more from our mistakes than from our successes.
Speaks: English, Portuguse & Spanish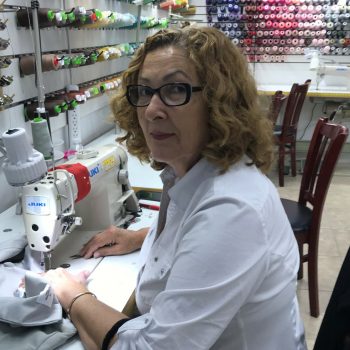 In 2009, Josh and his wife Fatima founded Hem Over Heels. It didn't take long for Fatima to build a strong clientele with her strong seamstress skills. So it is not surprising that around a year later she would require help to face the load of work coming her way.
Cida, who is of Brazilian origins just as Fatima was, came in as the first seamstress we hired to assist us in our growth. Although Cida was already an excellent seamstress in her own rights, she is still crediting Fatima for teaching her everything she now knows about clothes alterations. Together, Cida and Fatima worked side by side until Fatima fell ill and passed away in 2013.
Cida left Hem Over Heels in early 2014 to pursue other projects. But in January 2018, she came back home to us and we couldn't be more thrilled about it. Cida is back and we are not gonna let her go ever again.
Speaks: English & Romanian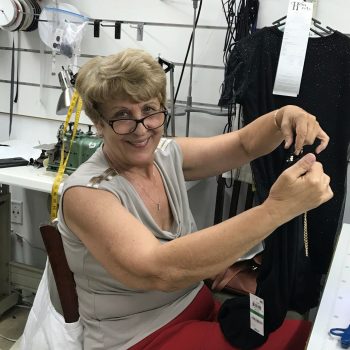 Lena's origins are rooted in Romania. She comes with lots of experience as a seamstress. She is now a full time member of the staff because she knows how to do the work the way we do (the quality way that Hem Over Heels has built its reputation on).
We are still learning about Lena's character and we are testing her slowly trying to see how far we can go when we kid around with her… So far, so good! We did not see any resistance from her. We'll keep you posted on all our findings so that nobody gets in trouble…
Speaks: English & Spanish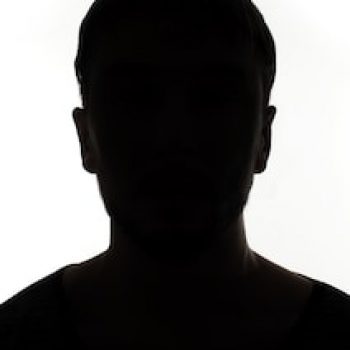 Alex is coming to us from the Dominican Republic. He comes in with a totally different background and approach to tailoring. His training was obviously given by the old timers. That means he will not hesitate to take his scissors and start trimming extra fabric on the garments as you wear it for fitting. 
To most other seamstresses working with him, this is a scary method they would not use themselves. But Alex never failed to deliver the goods to every customers he's helped. So we let him do his thing his way. We've learned to trust Alex and we strongly suggest you do the same.
Alex is also expert at tailoring men's jackets. He can do the type of work that most others won't even touch. Let him guide you through all your options. He will always suggest the best way for the best results.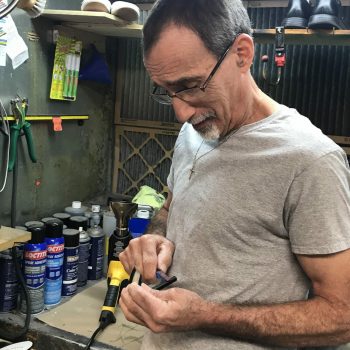 Joe is a shoemaker's shoemaker. He now has more than 40 years experience as a top notch skilled shoemaker. He is not a butcher nor is he a pretender. He truly has exceptional skills that sets him above the rest in his field.
Working with us on a part-time basis (one day a week) since early winter 2017, Joe gradually increased his presence to 3 days a week in early spring 2018. We are now privileged to have him as a full time member of the Hem Over Heels All-Star Team. We are thrilled to have him with us and we plan on keeping him until he finally decides to retire (Hopefully not before many many years from now).
Joe is not perfect. He is a Yankees and Giants fan. But besides that, we need to dig in a lot deeper to find anything wrong with him. Needless to say, Joe is originally from New York… Oh well! Need we say more…
Speaks: English, Portuguese & Spanish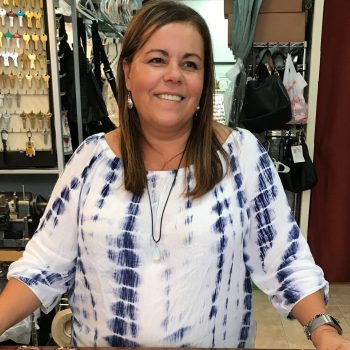 Ana is the newest addition to the team. Brazil is also her country of origin (it looks as if there is a trend here with employees from Brazil… We must attract them somehow like Carnival in the springtime). She will be helping all the other team members multitasking and learning all aspects of the business.
Ana is gonna be very visible at the counter as she will welcome you and taking in the orders.
The rest of the team is already learning to deal with Ana in a special way since she is the first to get them all to agree to share their pictures on this page.
We don't know yet if they'll accept to fold any longer… But since she got them to do just that, there is hope for Ana's future at Hem Over Heels.
(New All-Star Team Candidate)
Speaks: English (at the very least)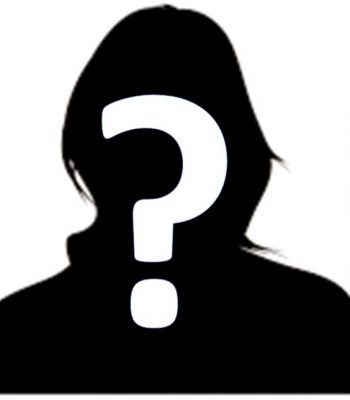 Hem Over Heels is always looking for good candidates to complete an ever growing staff. We regularly post job openings on the job market. But we always seem to be reaching out to the same people.
If you are looking for a new job and think you could fit right in with our organization
If you have the talent and skills required to work in the fields that we operate in
We would be happy to consider you. We encourage you to fill in the employment form below and we will contact you back by either calling you or by replying via email to your application.
We appreciate your interest and we look forward to meet the next member of the All-Star Team. Maybe that will be you!
Have a question for us? Send us a message here.
Hem Over Heels Employment Form