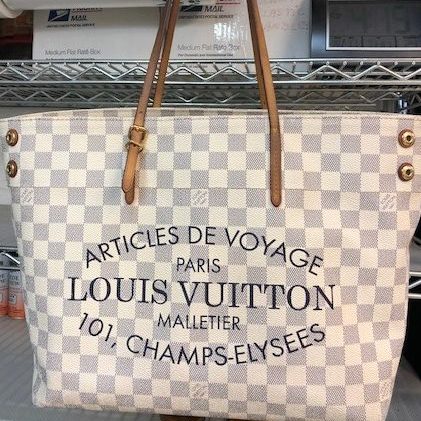 Collector's Item Restoration
This "Limited Edition LV Handbag" came to us in real bad shape. The lining was not salvageable but the outside needed some minor cleaning. We brought it back by putting in a new lining exactly like the original. It basically looked like a new handbag.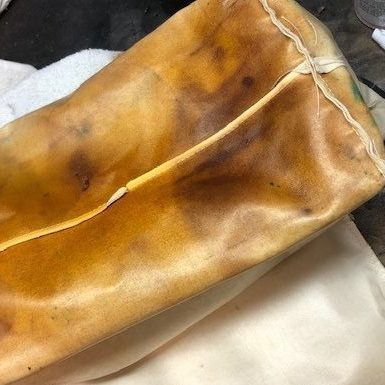 Old lining out
We carefully remove the old lining making sure to leave it intact. This is an important step in order to create the pattern for the new lining.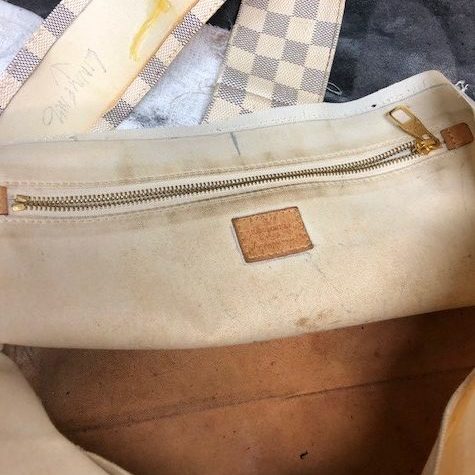 Preserve all parts
Take the inside pocket zipper along with its leather end bindings if any of it is salvageable. Make sure to transfer the old leather label to the new fabric.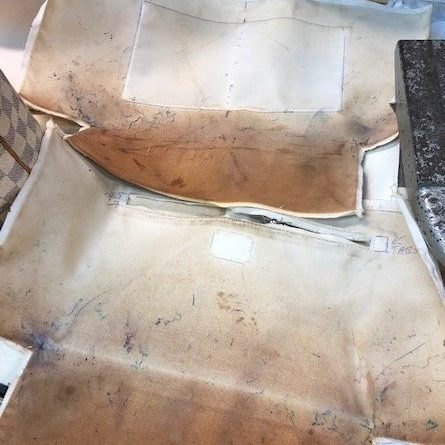 Make a pattern
Take that old lining apart making sure you note where the pockets go in relation to the outside of the handbag. The template helps to duplicate the original lining.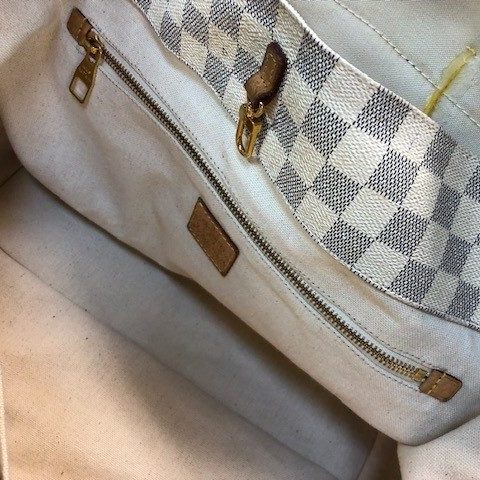 Zippered pocket
Stitch everything back in place and connect the new ling to the inside's top binding making sure to follow the same stitch holes.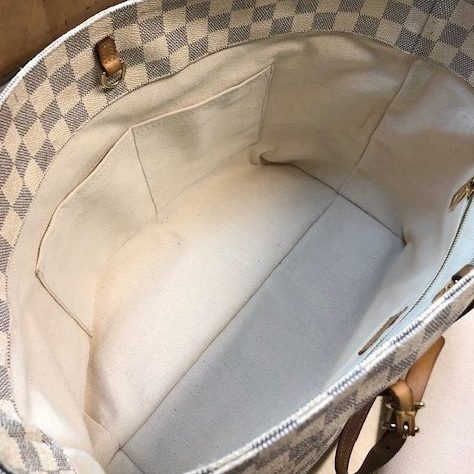 Inside sleeves
Recreate the pockets the same way. When stitching to the rest of the lining, make sure everything is straight.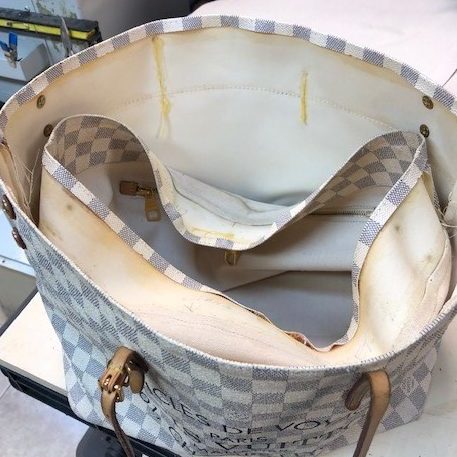 Reassembling
Restitch the new lining to the handbag's outer shell. Make sure to realign everything properly and follow the same stitch holes.