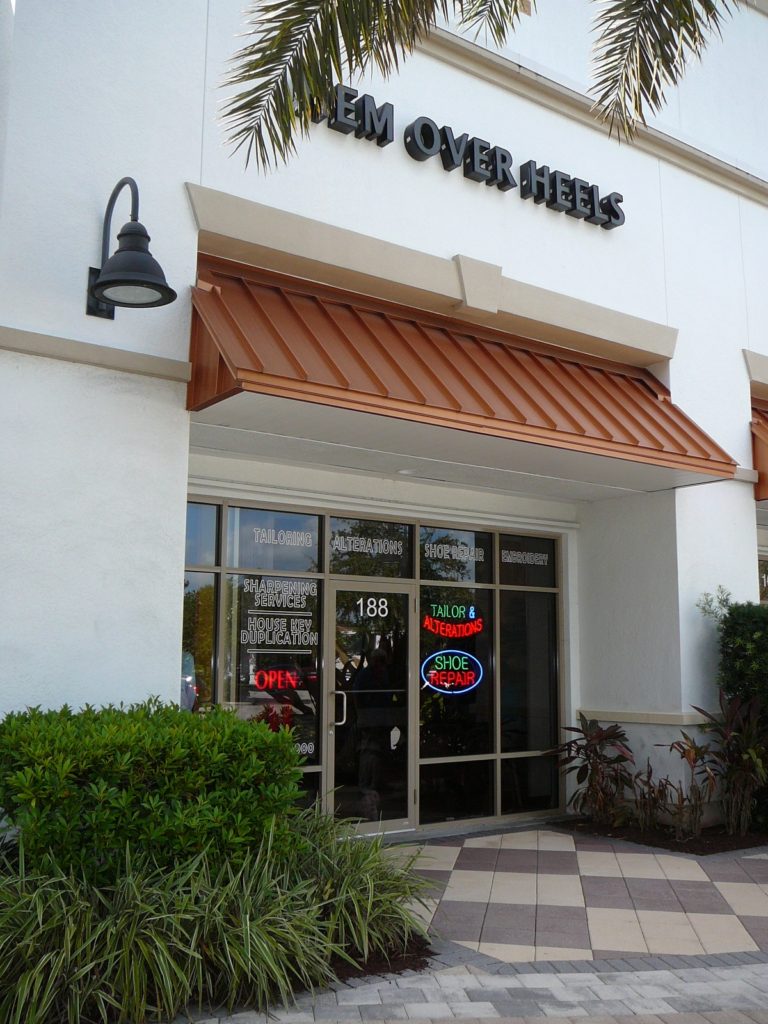 For all your needs, we are...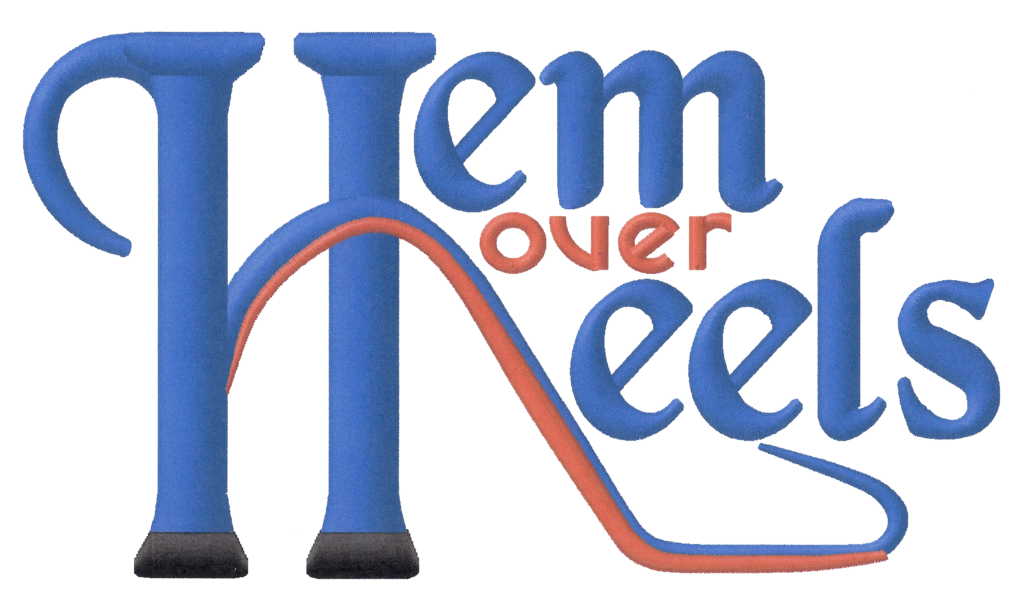 Expert seamstresses able to tackle challenges both great or small.
From the simple seam repair or hole patching, all the way to major alterations on men's suit jackets or wedding gowns, the professional staff at Hem Over Heels can do it all. Just look at the multiple great reviews on the social networks and review sites to confirm our claims. Our reputation precedes us and positive word of mouth is particularly strong out there.
Set yourself an appointment at your convenience by clicking on this link:
Share this on your preferred platform
Impressive craftsmanship that makes you say "Wow!"
Some of the best workers in the industry are part of Hem Over Heels' team of qualified shoemakers. You can bring in your most challenging projects without hesitation. Once again, our reputation was built on strong skills and years of experience repairing the most common shoe problems all the way to the most difficult and intricate jobs. But most of all, they will be honest when assessing your accessories. They'll analyse, check and pull on all parts of your shoes to make sure they are worth fixing. They will not accept to do mediocre work even if you beg them to. It is going to be done the right way or no way.
A great way to promote a business or to personalize a look or gift.
At Hem Over Heels we have the knowledge and equipment to do beautiful embroideries. Whether you just want to write a name on a back-pack or have the desire to add a touch of class to your display of bathroom towels, we can help as we this service for you. When it comes to a professional look, an embroidered logo is superior to a printed one. We have the digitizing capability to create your company logo as an embroidery file. Once this is done, you'll have the liberty to dream of all kinds of items you want that logo to be displayed everywhere around you: a baseball cap, a golf bag, a polo shirt, a lab coat, a director's chair, a duffel bag, a bathrobe, a piece of luggage... Your imagination will bring you loads of ideas to display your colors proudly.
Long gone are the days of a sharpening truck down your street...
These days, you need to go where that service is provided. And there are not too many places to go to. Hem Over Heels is one of those places. We have all the knowledge and equipment to bring back an edge to your knives and scissors. We even have the specialized knowledge (with diploma to prove it) to handle those very expensive hair stylists scissors (shears). We have a variety of tools we use to bring a new edge to your cutting instruments. The ones we'll use to sharpen yours will depend on what you will bring us. Not everything can (or should) be done the same way. There are some characteristics that may require a different approach other than taking it to a grinding wheel... Let us determine the approach that is best suited for each.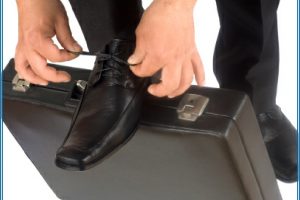 Clean & Shine, Leather Refinish & Reconditioning
Hem Over Heels is a leather specialist. Whether you need a simple shoe shine or if your shoes and handbags need to be redyed, you come to the right place because we have the knowledge and right technique to have great results. Your desire is to change the color? We can do it to... As long as you do same color or darker.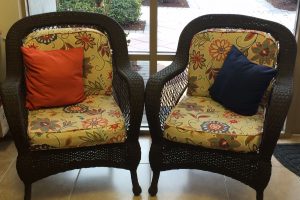 Chairs, Pillows & Cushions Repair & Recovering
Your chair cushions or bar stools need refreshing? Your patio furniture cushions are falling apart or you'd like to have a new look for it? Hem Over Heels can tackle that project for you. Just bring your pillows, cushions or chair seats along with the new fabric and let our workers do it for you (zippers and piping included).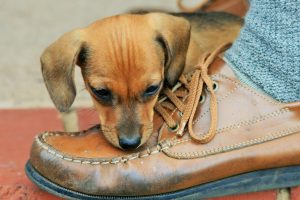 Damage Control: We Fix Chewable Accessories
Dogs are shoemaker's best friends. They actually all work for them... Until you learn that the hard way, that little puppy of yours may have caused for many thousands of dollars in damage with those tiny teeth. Before you throw anything out, come and visit our experts at Hem Over Heels. They probably can save lots of stuff.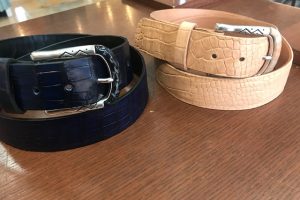 Belts and Straps Shortened / Extended
Belts and handbags are all designed with a golden rule in mind: The best look will be when the buckle is inserted in the middle hole. When that is done, then you can do slight adjustments with holes on either sides to make is a little longer or shorter. To achieve that goal, you'll likely need to visit us to shorten your belts and straps to your desired length.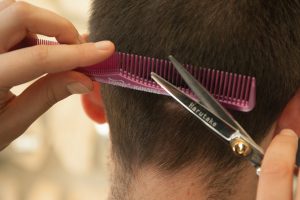 Hair Stylist Shears Sharpening
These hair scissors (shears) are no ordinary tools and they sometimes come with a very hefty price. You certainly do not want to trust them into the hands of a man working out of the trunk of his car. This is the perfect recipe for disaster. Fly by nights pretenders can ruin a pair a scissors in less than minute. It takes the right tools and knowledge to sharpen those instruments. Bring them to your Hem Over Heels' specialist instead. He has the tools and knowledge to handle them properly.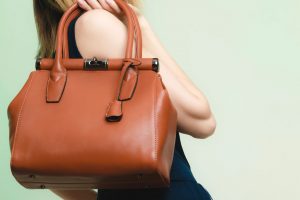 Handbags & Briefcase Repair
A strap broke. A seam opened up. The zipper can't stay closed. The lining came unglued or ripped... These are very common problems with handbags and briefcase. We could have many solutions to these problems. But we'll only be able to tell when we can analyze it from all angles. At first glimpse a job may look simple but when you look at it with more attention, you then start to see all kinds of obstacles in the way of the repair (pockets, hardware, glue...). Our experts will tell you what they can do.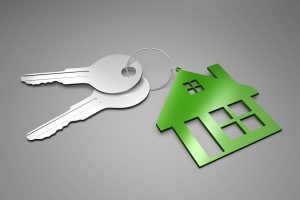 Common House Keys Duplication
At Hem Over Heels, we can copy most common house keys. We have a pretty high rate of success but we can't always guarantee that it will work. It all depends on the key you give us to start with. A master key (with engraved numbers are written on the head of the key) will always be good. But if you give us a copy from a fourth, fifth or sixth generation, it probably won't work. An accumulation of disparities between generations makes it impossible to make good copies.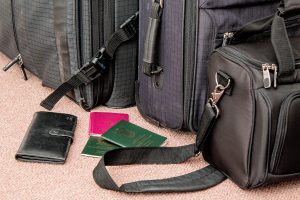 Luggage & Duffel Bags Repair
Whether you pay lots of money or not on your luggage, the way they will be handled in the airports and cruise ships will not matter much. The expensive luggage will end up broken the same way. If your set is very sturdy, it may fair better but there is no guarantee of that. Often times, repairs are more costly than getting something new. Some other times, the repair is simple and can save you lots of money. Bring them in to see if the replacement parts are available and what the cost would be.